5

– EVERYTHING YOU NEED IN A REMOTE SUPPORT TECH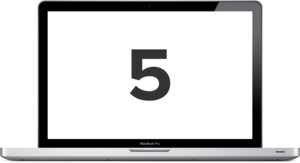 INDIVIDUAL TECHNOLOGY PLAN
Part of our personalized service is to develop an Individual Technology Plan specific to your business needs and technology investment.  Our goal is to seek cost-effective solutions to provide you with the support and service your business requires.
STATE OF THE ART EMAIL AND BACKUP
CF Tech Inc, supports most mail systems and specializes in Google's Business Apps.  We currently provide over 20 Terabytes of client data on our secure Geo-Redundant Backup Service.
CUTTING EDGE TECHNOLOGY
We don't sell equipment so that leaves us to only recommend the best solution for your buck.  We can design a system to meet your exact needs whether you are a large company or a home user wanting to build a ground up PC for the ultimate gamer system.
SUPPORT DESIGNED FOR YOU
Our support is special.  We offer support based on your skill specific needs.  We're here to answer most any computer related question.
RESPONSE
Our revolutionary remote support technology gives you the freedom to contact a support tech 24hrs a day.
To discuss your personal IT needs, please contact us: